News
10 Online Courses to Help You Learn SAS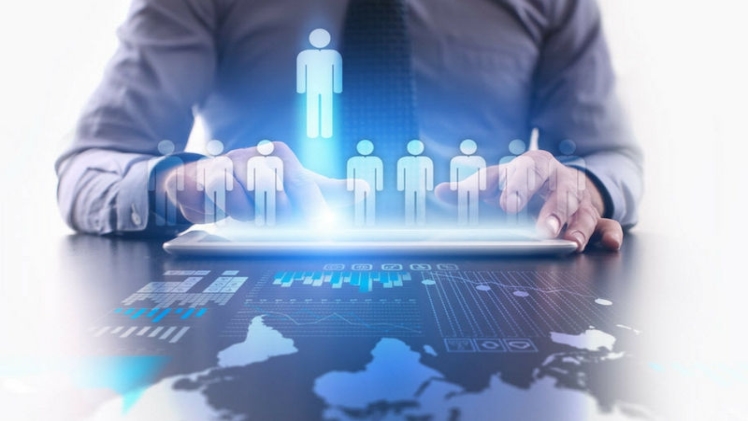 Making first steps in data science, it is essential to learn the Statistical Analysis System (SAS) language. Students who maintain these skills can compound any task in statistical software. SAS is an irreplaceable skill for those who work in criminal investigation, business intelligence, predictive analytics, and the data management sector. Indeed, it is useful to search in Google, "do my SAS homework," before doing your first project assigned by your teacher. Still, we've prepared for you ten online courses where you can expand your knowledge on SAS and perform any task with ease!
Visit the official web page so you can build high-demanded skills among data scientists and business analysts. Students can find courses here from experts to discover the SAS difference.  With free resources on this platform, you can easily learn SAS without significant financial investment or time-consuming. You can use this service without extra payments for 30 days period and practice with labs on SAS. In this free-learning e-course, you will get essentials on statistics, SAS programming for R users, get started with SAS platform administration, and get workshops on SAS Viya tools. 
SAS is the leading language to succeed in analytics, data science, AI, and machine learning. On Coursera educational platform, you can easily get essential knowledge on statistics, modeling, and regression. Practice programming skills, including ANOVA, and get a professional certificate. It includes such topics as Introduction to Statistical Analysis: Hypothesis Testing, Regression Modeling Fundamentals, and Predictive Modeling with Logistic Regression using SAS. 
In this applied learning project with a professional certificate on Coursera, you will learn how to work with data with Structured Query Language in the SAS environment. Find out how to use the SAS macro facility to design, write, and debug dynamic macro programs and practice advanced DATA step techniques and procedures to manipulate data. This professional certificate insists on such courses: Structured Query Language (SQL) using SAS, SAS Macro Language, and Advanced SAS Programming Techniques. 
If you want to understand the fundamentals of the SAS programming language and then explore and prepare the data applying SAS programming principles in practical examples, this professional certificate on Coursera is right for you! Access different data types (SAS, Excel, or text), analyze and report on data, and export results to standard formats (HTML, PDF, Excel). Get acquainted with such topics inside as Getting Started with SAS Programming, Doing More with SAS Programming, Preparing for the SAS Programming Certification Exam, and Practicing for the SAS Programming Certification Exam. 
Consider this online program on Coursera to gain new skills on how to explore data using SAS Visual Analytics. You will become more confident in creating interactive reports using SAS Visual Analytics after passing this course. Moreover, you will learn how to prepare data using SAS Data Studio and describe the data structure needed for text, network, and path analysis. The program consists of four courses: Getting Started with SAS Visual Analytics, Data Analysis and Reporting in SAS Visual Analytics, Using Data for Geographic Mapping and Forecasting in SAS Visual Analytics, Performing Network, Path, and Text Analyses in SAS Visual Analytics. 
Get started with the course, which helps you make the right decisions after analyzing SAS data. Passing this course on the Intellipaat platform, you will prepare for exams on this topic efficiently. Master your techniques with 22 hours of instructor-led training and cover your skills on PROC SQL, PDV (backend), delimiter DSD, and many more. Enroll for $211 and get lifetime access to all lessons. 
This course contains everything you need to navigate the SAS windows environment and create all necessary datasets. Become advanced in data and procedural steps to run a simple SAS program. Understanding this software suite for covering various analytical and graphical tasks, you can easily make the right decision. Therefore, join this course on Edureka and optimize results in your career. 
This course on LinkedIn will help you manage one of the most prominent languages for big data – the R language. Do the course exercises and learn how to utilize various concepts in SAS Studio. Get a certificate of completion to promote your skills among potential employers. 
Apply just for $49 to understand how to use such standard functions as rand, length, trim, and compress. With this course on Experfy, you can upgrade your skills in only three hours. If you are just starting in SAS or preparing for exams, this program is a great choice.  =
It is hard to play down the value of R language for those who work with SAS. Find everything about R functions you can utilize in the SAS environment and explore data efficiently. This course is built from 15 videos with an overall duration of 4 hours, so you have time to process the material.  
Afterall
Hopefully, these ten programming courses on SAS will save your time and money to reach expanded possibilities in your career. Use knowledge and apply new skills to analyze any data, collect and organize information with the help of code. It doesn't matter how big your experience in SAS, there is still enough room for improvement.