All
5 Best Affiliate Programs Offered by Cryptocurrency Exchange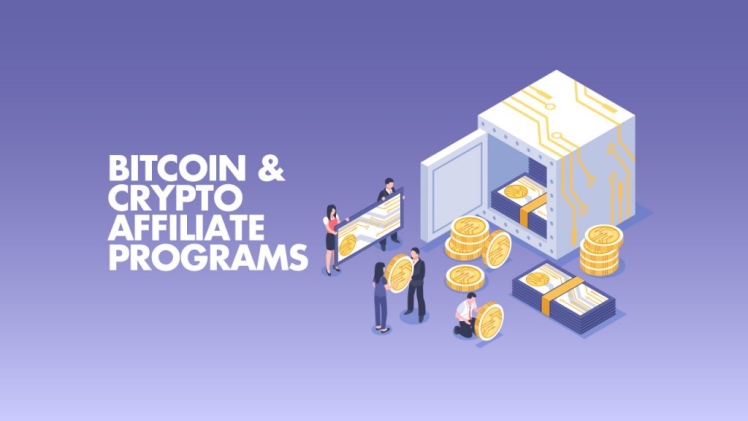 Trading is not the only way to make money on digital asset exchanges. Many marketplaces offer users an alternative source of income – affiliate programs. Unfortunately, not all proposals are worthy of attention.
To show how they work and how to choose the one that's right for you, we've selected the best affiliate programs from 5 popular platforms: Binance, CEX.io, Bitfinex, Kraken, and StormGain.
What are affiliate programs
Trading platforms need new customers and are willing to pay those who can help attract them. For this, exchanges create affiliate programs. Their members recommend the project on social networks or on other platforms, and receive a reward for each attracted user.
For digital asset exchanges, crypto exchange affiliate programs is a way to expand your audience, and for customers it is an additional source of income. Each trading platform creates its own terms and conditions for participation. There are no universal affiliate programs. Each one is unique.
Profitable StormGain for anonymous work
The anonymous exchange StormGain has an affiliate program. Its launch took place on November 13, 2019. The Affiliate Program Manager will suggest one of the following levels:
 

CPA Plan – Affiliates receive a flat commission per qualified trader (up to USD 500).

 

Revshar plan – up to 50% of the commission.

 

Hybrid plan – a combination of two types of commissions offered: CPA + Revshara.
Generous Binance
The task of the Binance affiliate program members – affiliates – is to recommend the exchange by attracting new users through their traffic. The company offers a reward for this.
To receive payments under the affiliate program, you need to attract at least 50 users in 90 days and at least 10% of them must complete at least one deal. An alternative scenario can be used – within 90 days, the trading volume of referrals must be at least 50 BTC.
Unlimited program from CEX.io
The launch of the CEX.io affiliate program took place in December 2016.
CEX.io offers 30% of referral commissions for purchases and exchanges of cryptocurrencies on the exchange. Tools for monitoring the activity of attracted users and the level of income are located in your personal account. You can get payments for referrals from CEX.io in three steps:
get a link;

invite users;

get a reward.
Bitfinex's three-step referral system
An affiliate program with a three-stage reward system is available for registered Bitfinex users. After creating an account on the platform, a referral link is generated in your personal account. If the new users registered on the exchange by the link are active enough, the partner will receive a percentage of the commissions paid by them.
Limited Income Kraken Offer
Kraken platform specialists launched an affiliate program in September 2019.
The exchange pays the participants of the program 20% of the commissions generated by the activity of the users they attracted. The maximum amount of remuneration for one referral is $ 1,000.
Conclusion
Each affiliate program has its own advantages and disadvantages. Exchanges have the right to establish their own requirements for referrals and affiliates. Before choosing a program, you need to carefully study its conditions.
Also, before choosing an affiliate program, you need to make sure that the user's jurisdiction is suitable for its terms.